<-- Click here to enjoy TagYerit's song Connections

TagYerit's

Funky VINTAGE Trees For an Olden Alternate Yule


Of course we weren't the first people to seek alternatives to traditional Christmas trees. Here are a few pictures of older 'gadgetrees'. Many of these originally appeared in the 1950s in Better Homes & Gardens Christmas Ideas magazines.

Step Ladder Tree
though that's not their intent

Yellow Cash Register Tape
Designer: Gladys Herndon

Paper Japanese Umbrella Tree
Designer: Mrs. Beacom

Giant Painted Pine Cone

Umbrella Frame

Driftwood, evergreen, slate, pebbles, sprayed on 'snow'
Designer: May Kwok

Fruit Tree

Evergreen Roping
Designer Mrs. Sam Brown

Evergreen sprigs on a frame

Hanging Mobile

Popcorn Tree

1950 Contemporary
Designer: Ellen Moberg

Traditional Italian 'ceppo'
pyramid tree-shaped stand

Driftwood with sprigs of long-needle pine

Gold sprayed branch

Card Tree

Card Tree

Baby George's Tree
We'd love to see and hear about your ideas and creations. Email rich@tagyerit.com
---
---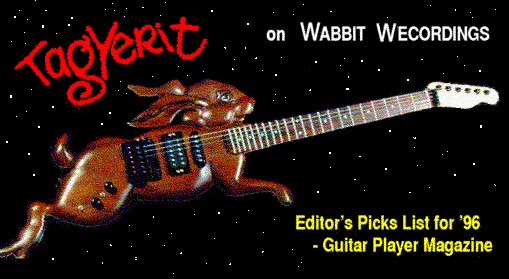 Click the Guitar to hear TagYerit's music.
Click here to fully explore the tagyerit.com pages
---
TagYerit Tails
Subscribe to TagYerit Tails , the newsletter for TagYerit (The Website) and TagYerit (The Band). This newsletter is our way to tell you when something new or exciting is happening. Expect it no less than twice a year and no more than once a month. Click here to sign up now.
---
Whether you'd like to say hi; make a request or a suggestion; discuss the use of any of these images; swap links; we'd love to hear from you!
We never disseminate email information. We are ever mindful of the privacy needs of our friends.
All text and images ©1998 - 2020 R & F Newman TagYerit.com except where noted.