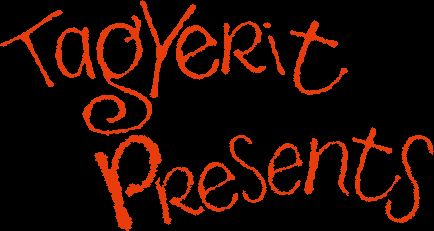 Pumpkins A-Glowing
Scary creatures to light your way!
The pics in this table are clickable, but don't forget to see what's on this page first.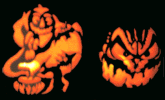 Many of these glowing carved pumpkins were competitors in the Yankee Candle carving competition (circa 1990). At the time I photographed them simply for our scrap book. Unfortunately I cannot attribute many of the artists. As wood carvers, we've found pumpkin carving to be a quick and satisfying outlet. Flo carved the batula (Dracula with bat mouth) and Rich carved the goofy face with tongue. Flo's most cherished carving, of course is her rabbit guitar.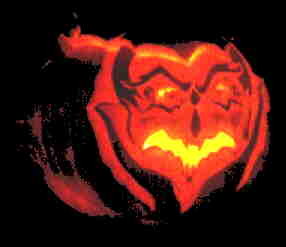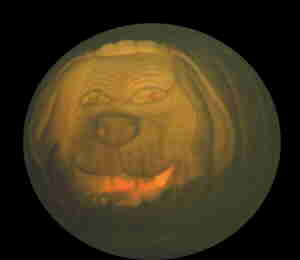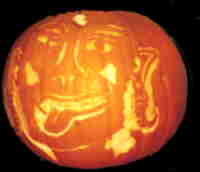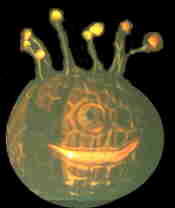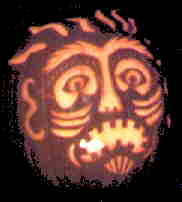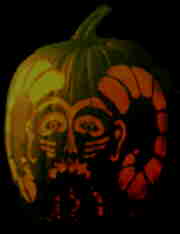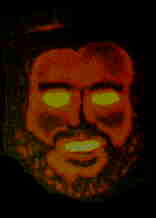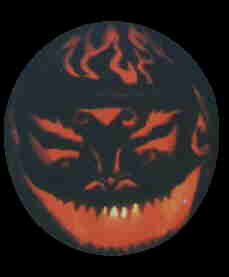 ---
The pumpkins you find on these pages were either done by Rich & Flo Newman (aka TagYerit) or sent in by friends & contributors. There could easily
be 10 pages by now, so give yourself plenty of time to explore the vast range of wonderful creations assembled here! Keep going ...
Don't stop now ... visit the following pages for more great pumpkins!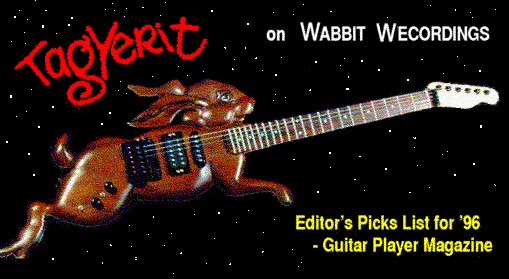 Click the Guitar to hear TagYerit's music.
Click here to fully explore the tagyerit.com pages
---
TagYerit Tails
Subscribe to TagYerit Tails TagYerit Tails is the newsletter for TagYerit (The Website) and TagYerit (The Band). This newsletter is our way to tell you when something new or exciting is happening. In other words expect it no less than twice a year and no more than once a month. Click here to sign up now.
---
Contact us
Whether you'd like to say hi; make a request or a suggestion; discuss the use of any of these images; swap links; we'd love to hear from you!
Do you carve pumpkins?

Occasionally we get requests for skilled carvers for festivals or special projects. Contact us if you're interested, and we'll do our best to facilitate.
We're always interested in posting examples from carvers of all skill levels. Contact us if you'd like to have your pumpkins up on our galleries.
Just so you know: We never disseminate email information. We are ever mindful of the privacy needs of our friends.

All text and images ©1998 - 2021 Rich & Flo Newman
(Any images credited to others remain their property and appear here by permission.)