Gadgetrees (Not Trees) & Holiday Gift Ideas
What is it about the winter holidays that inspires us to learn new crafts? We've picked up many skills and dropped a few along the way. Our ventures into stained glass were a failure and I've never sat at a pottery wheel. But you start with any idea and each time you stretch your skills a little more beyond your abilities. Antiquing is also a great way of getting ideas, learning something new, or picking up something to adapt to along the way.
No, this is not the place to find unique gifts. This is the place to find new ways to enjoy the holidays. Well maybe 'enjoy' is too strong a word for people like us who get carried away. We've never done this to make money. At one point an amazed friend said, "You guys should start a business and call it Stupid Things Made To Order"
So here then to help you through the chilly winter blues …
---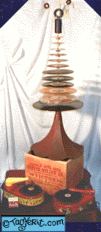 Click on this Record Tree thumbnail to check out some Gadgetrees
---
As close to a traditional tree as we ever got. This lemon tree, started from a seed, served as our holiday tree for 5+ years.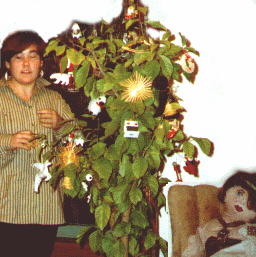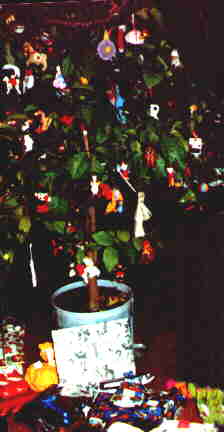 A few of the silly gifts we've made over the years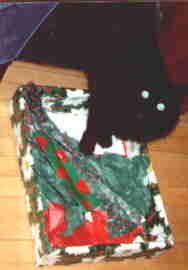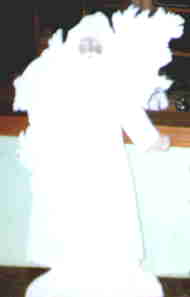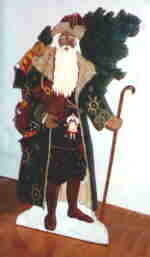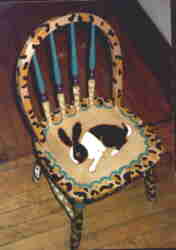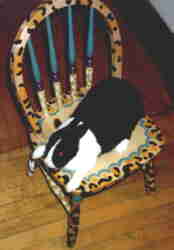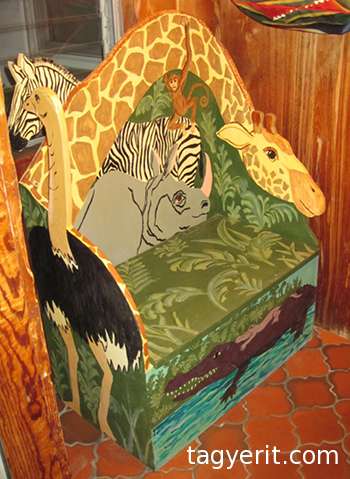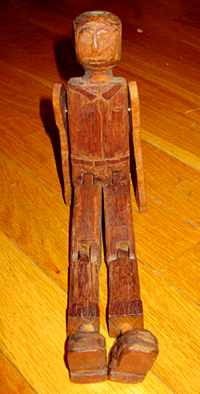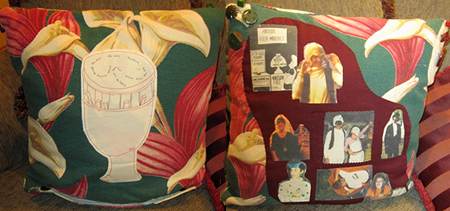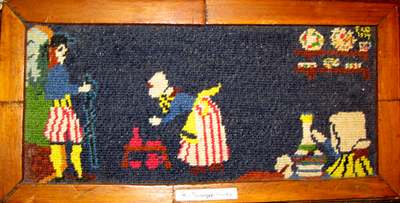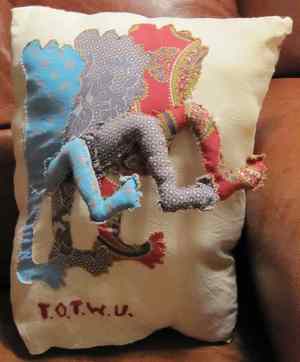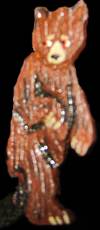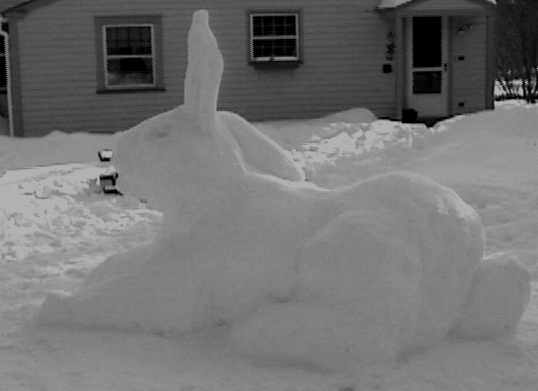 To get a sense of scale, it looks like our snow rabbit is about to swallow the last of the picnic bench behind him.
Here's a list of a few others we hope to get online someday
The Haunted Graveyard (with ghost house beneath)
Miniature triple decker house (replica of my grandfather's house)
wooden gnome spoon
dancing shoes
The Edith & Irving Clock - The ultimate in personalized custom gifts. You know it's been made for you if the letters of your name are the numbers.
Glow in the dark finger soccer.
Links to Other Holiday pages
The East Pole When was the last time you visited the East Pole? How else do you expect to learn the origins of the Easter Bunny?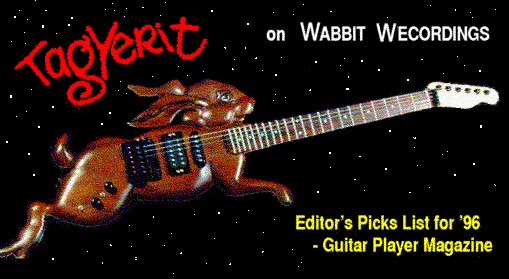 Click here to fully explore the tagyerit.com pages
---
TagYerit Tails
Subscribe to TagYerit Tails TagYerit Tails is the newsletter for TagYerit (The Website) and TagYerit (The Band). This newsletter is our way to tell you when something new or exciting is happening. In other words expect it no less than twice a year and no more than once a month. Click here to sign up now.
---
Whether you'd like to say hi; make a request or a suggestion; discuss the use of any of these images; swap links; we'd love to hear from you!


Just so you know: We never disseminate email information. We are ever mindful of the privacy needs of our friends.
---
All text and images ©1998 - 2020 R & F Newman TagYerit.com except where noted.
All rights reserved.