East Pole Links
East Rabbit
Egg Markers
4 Seasons
Team Pics
Ideas???

House Rabbit Connection
Hopline


Tales From the East Pole (contd.)

©R. Newman 2001

My purpose in presenting these stories is both to entertain and to generate moneys to help the House Rabbit Connection to foster and save abandoned pet bunnies.

So if you enjoyed this story, even just a little, go the HRC's Donation Page ! Thanks

P.S.

Kes says thanks !!!
---
Links for the House Rabbit Connection
Hopline
---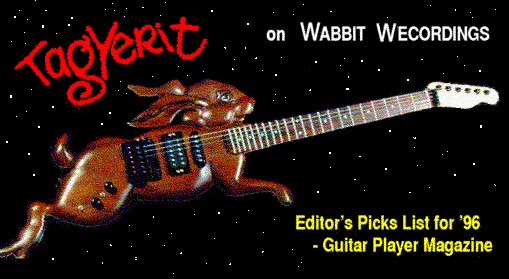 Click the Guitar to hear TagYerit's music.
Click here to fully explore the tagyerit.com pages
---
TagYerit Tails
Subscribe to TagYerit Tails , the newsletter for TagYerit (The Website) and TagYerit (The Band). This newsletter is our way to tell you when something new or exciting is happening. Expect it no less than twice a year and no more than once a month. Click here to sign up now.
---
Whether you'd like to say hi; make a request or a suggestion; discuss the use of any of these images; swap links; we'd love to hear from you!
We never disseminate email information. We are ever mindful of the privacy needs of our friends.
All text and images ©1998 - 2018 R & F Newman TagYerit.com except where noted.